About me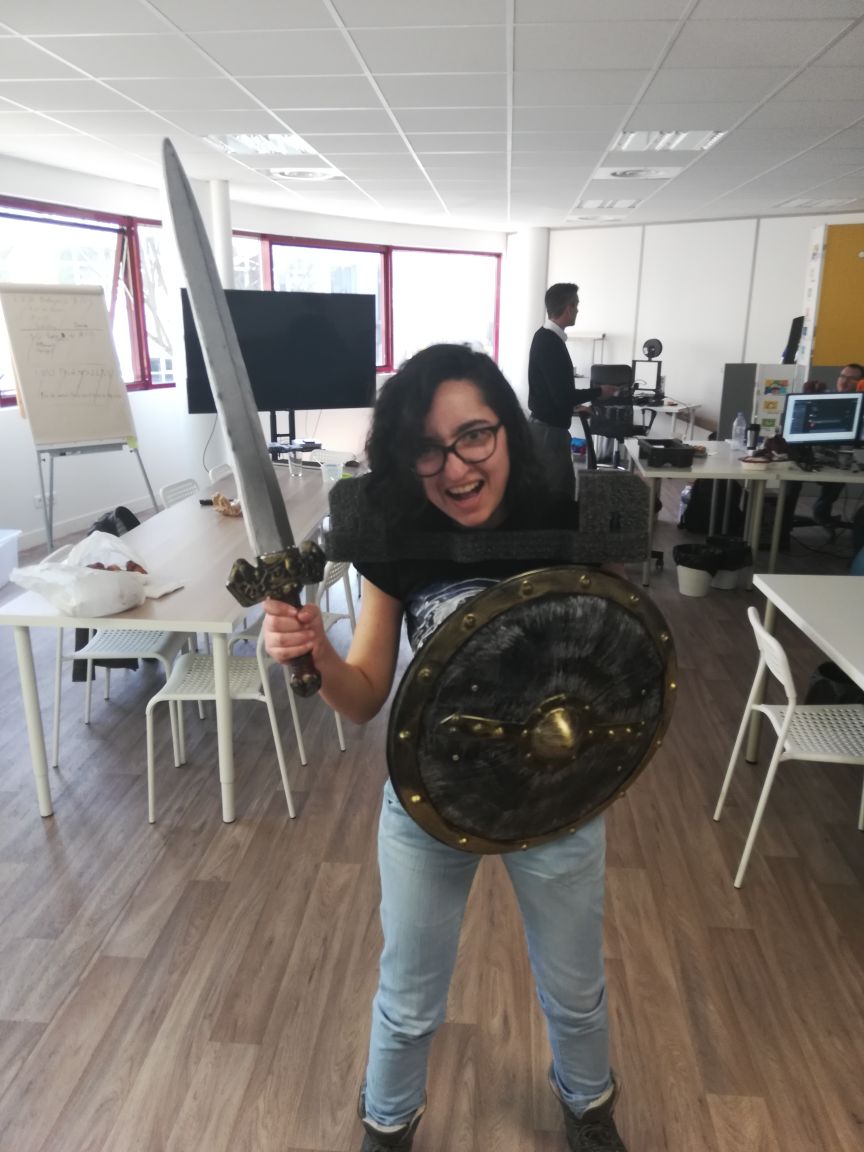 Name: Laila Bouchara
Level: 25
Class: Graphic design
Speciality: Ux/UI designer
Job: Ux/UI designer and integrator at Million Victories
Diplomas:
Three-year degree in Graphic design
Master's degree in Ux/UI design
Bio
My name is Laila Bouchara and I'm a passionate Ux/UI designer based in Lyon, France. My work stretches across a wide range of disciplines, such as user research, experience design, user interface design, integration, and graphic design. Through my formations and internships, I acquired many different skills for both print and digital media, but recently, my focus has shifted to Ux/UI design and technical art in video games.
Video games
I've been passionate about video games since I was a kid and I've always wanted to work in the video game industry. Million Victories made my dream come true. After my first year of Master's Degree at Bellecour Ecole, I did a four-month internship as a Ux/UI designer, then worked with them on an alternating basis in my second year of Master's Degree at ESD.
At the moment, I'm a full-time Ux/UI designer and integrator for Million Victories. My experience in this studio has been teaching me a lot about the video game industry, the agile method, the design in video game and the technical part of Unity, the game engine.
Professional project
I'd like to specialize in video games and since I like the technical side of creating a game, my goal is to become a UI designer and technical artist. 
Technical artists are a bridge between the artists and the programmers: they make sure that the art content and the features are smoothly integrated into the game while respecting the artistic vision and technical constraints of the project.
In addition, I'd like to use shaders and code to create special effects and make the player's experience more pleasant, but also create editor tools to make it easier for the team to integrate texts and assets directly in game with easy interfaces accessible to everyone.
Selected skills

User experience design
User research, experience maps,
user flows, gamification

Interface design
Interface graphics, interaction design,
layouts, mockups, prototypes

Unity integration
Assets integration, assets optimization,
basic programming
Special thanks
Any questions ? Contact me !